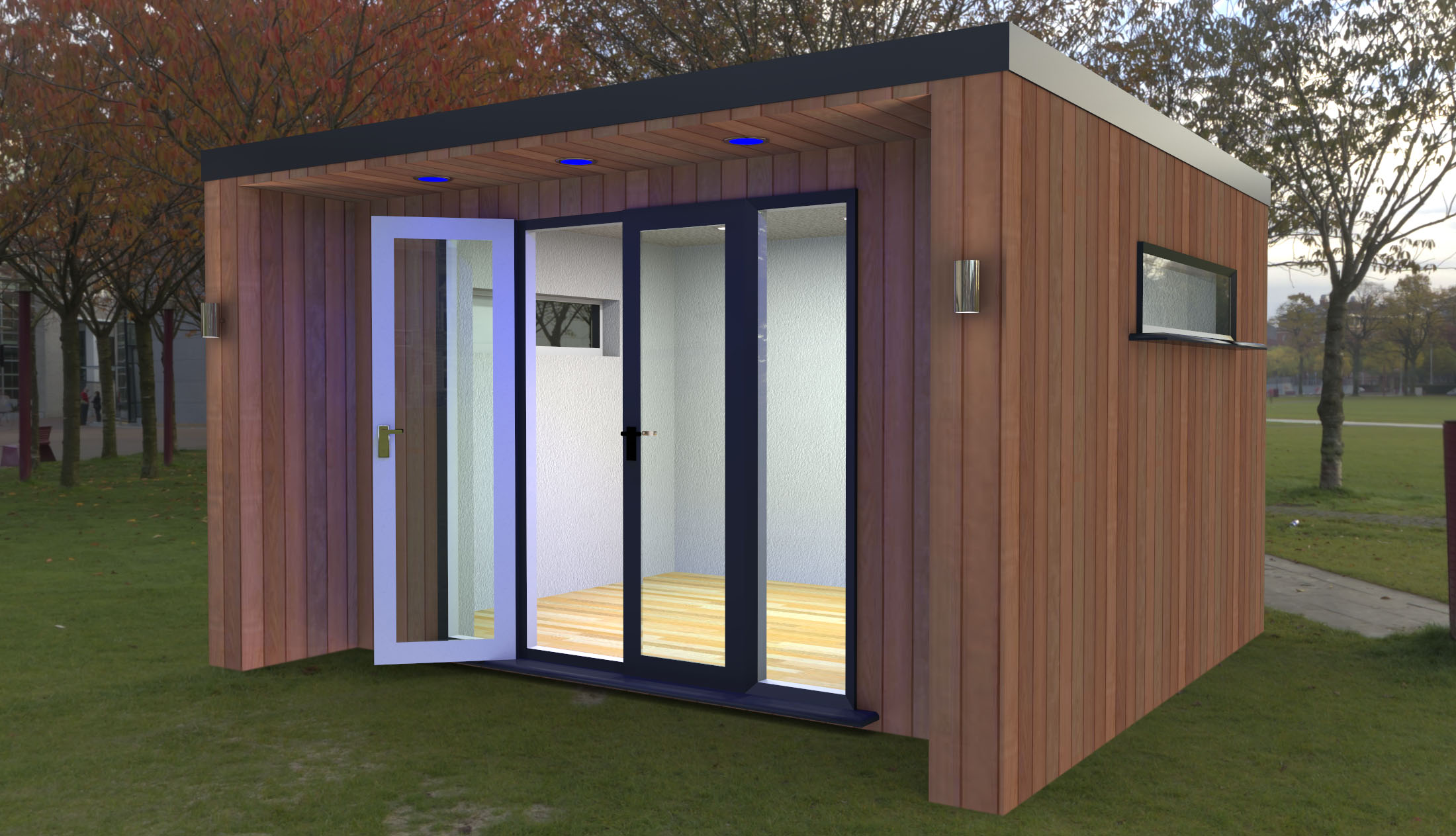 Outdoor Lifestyle Innovations Ltd
Bespoke Garden Rooms and Landscaping
EXAMPLES OF OUR WORK
This page details the work undertaken by us on a recent build in the Sandbanks area of Dorset.
The client was keen to have the back garden of the property fully landscaped in a contemporary, low maintenance theme incorporating artificial grass. The client also required a large garden room to be constructed at the end of the garden to increase the living space of the property.
DESIGN AND CONSTRUCTION
Initial Site Visit
The clients design specifications were recorded and an initial survey of the garden completed.
The survey revealed that the garden was sloping quite considerably towards the rear of the property and the ground was extremely boggy and prone to excessive water retention.
Garden Room Specifications
4.8 Meters Long.
4 Meters Wide.
700mm Enclosed Porch.
Large Front Door With Side Windows.
Window On Left Hand Side.
Hard Wired Internet Connection From Main House.
Landscaping Specifications
Two Level Terraces Each Containing An Artificial Lawn.
Low Maintenance.
This is the start of the build process.
Excavation of the ground starts and the initial framing for the reinforced concrete base is constructed.
As you can see, the ground is extremely waterlogged.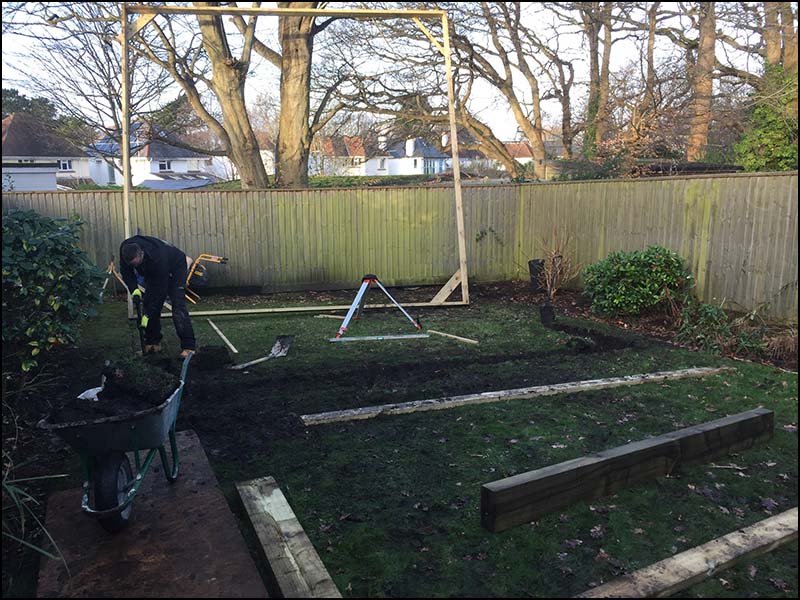 Framing for the concrete base is complete and excavation work continues to level the ground and address the drainage issues.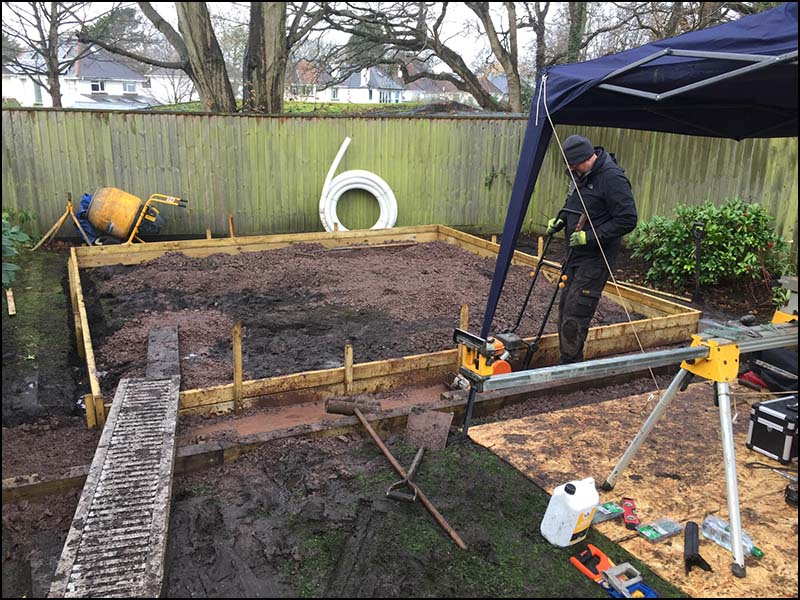 Ground works for the Garden Room are complete and the concrete base has been constructed.
To ensure adaquate drainage a large 'soak away' drain has been dug to the rear right of the concrete base and a drainage pipe installed around the circumference of the construction area.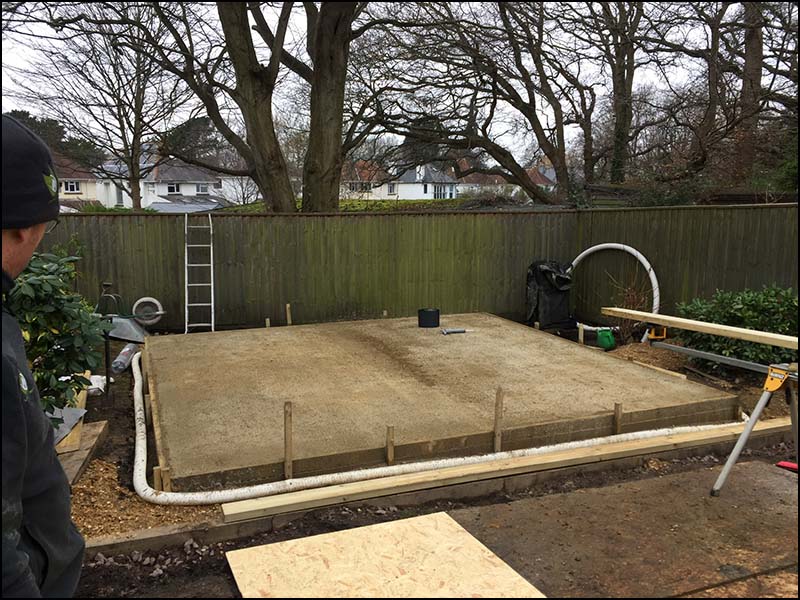 Construction of the Garden Room starts with the framing for the right hand wall.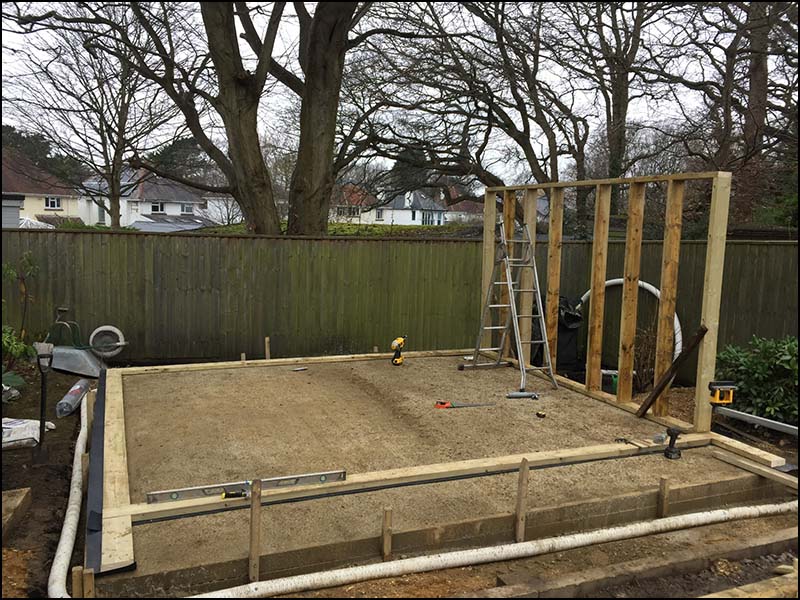 Wall and roof framing is almost complete.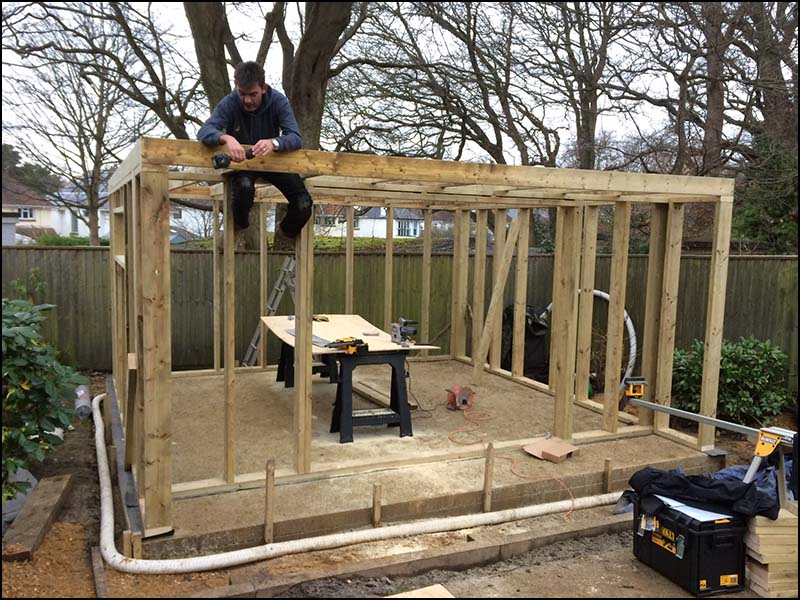 Canadian red cedar cladding is installed on the outer walls.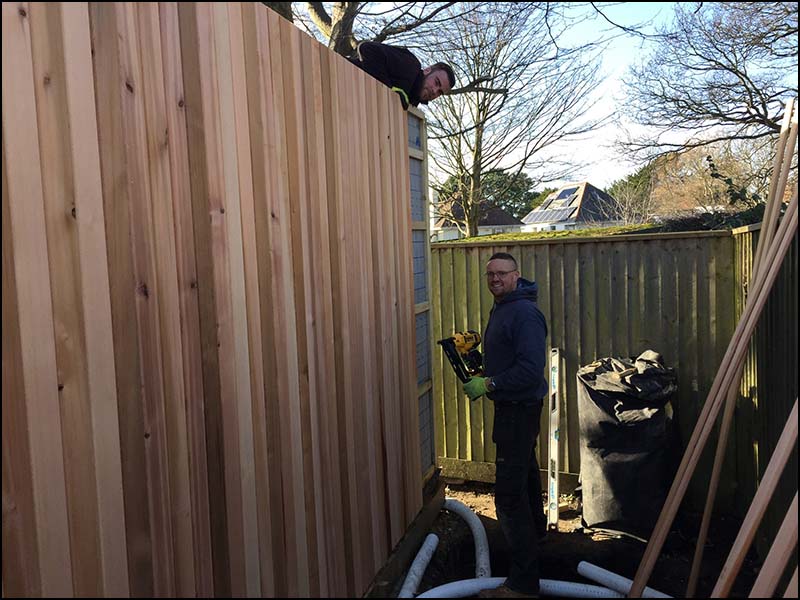 Cladding is complete and attention now turns to the fitting of the UPVC doors and windows.
Once the doors and windows have been fitted, the roof is completed using EPDM rubber and the room is now watertight.
At this point, the initial electrics, insulation and plasterboard walls are installed.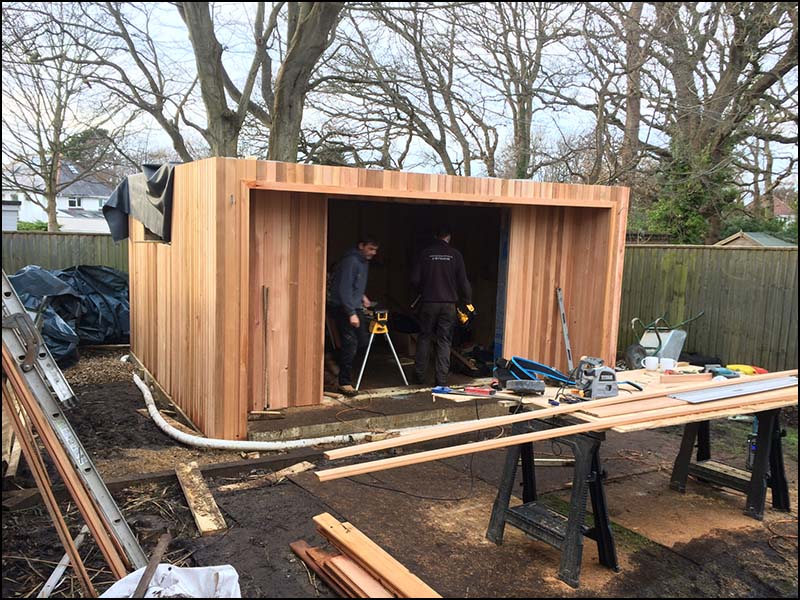 While work continues on the inside of the Garden Room, excavation and construction of the artificial grass terraces starts.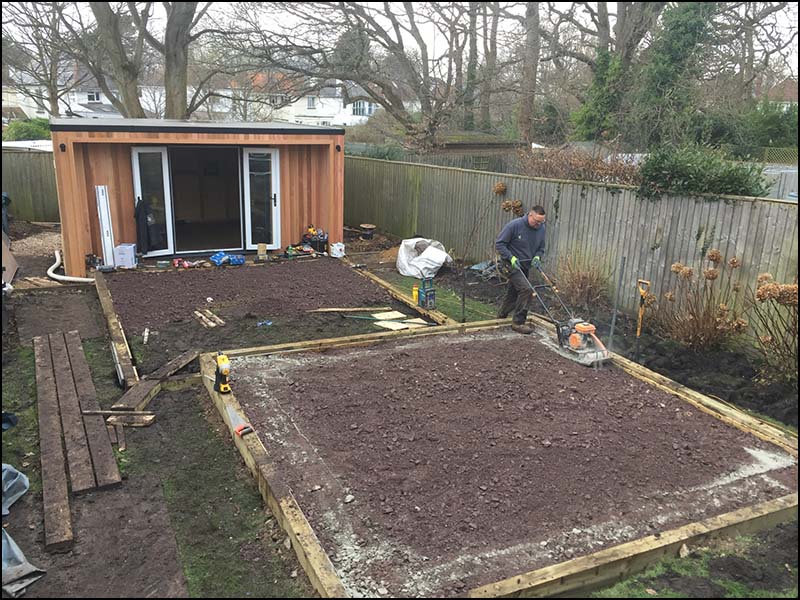 Construction of the new Garden Room and Landscaping is complete.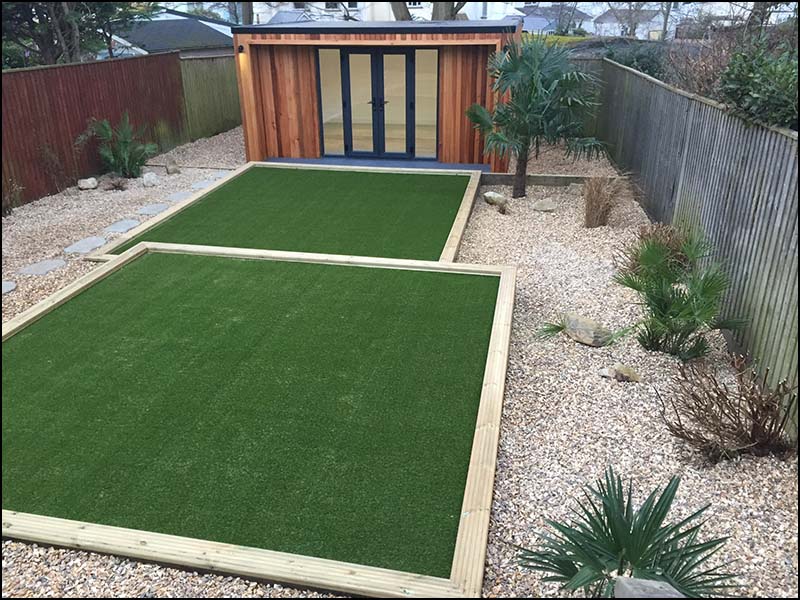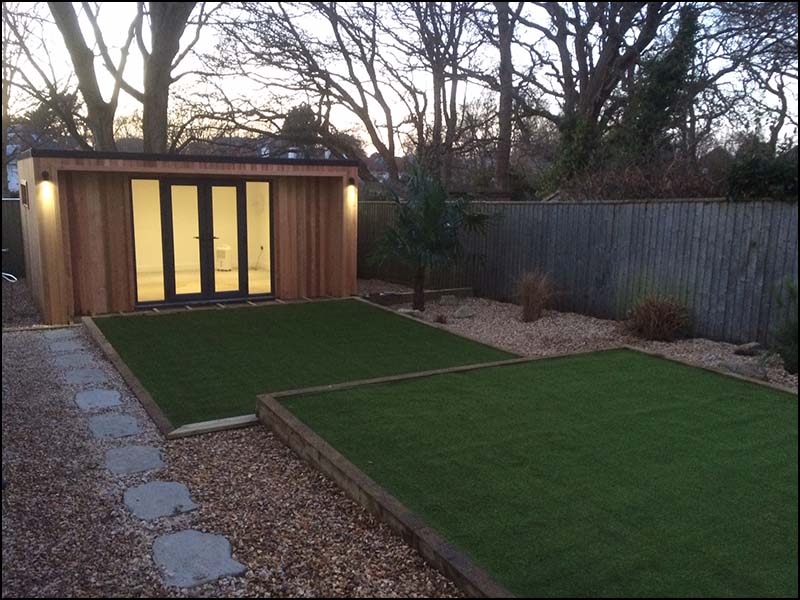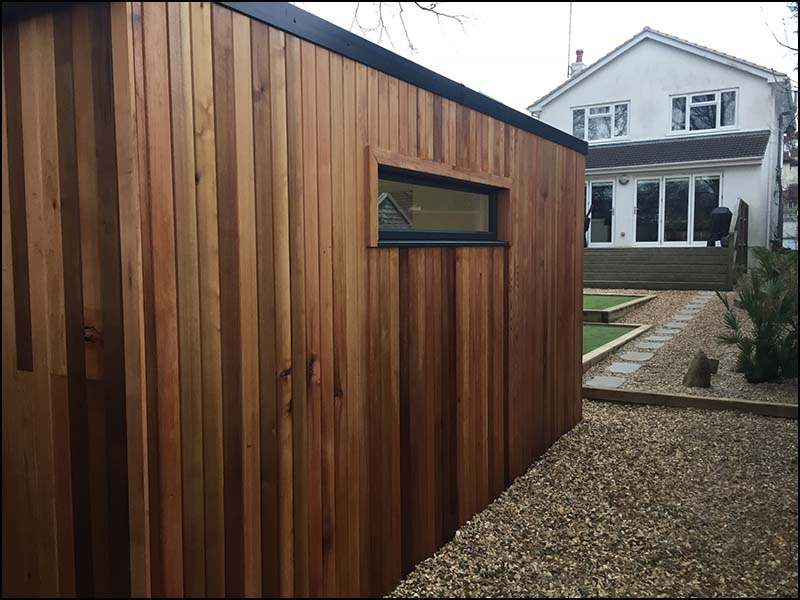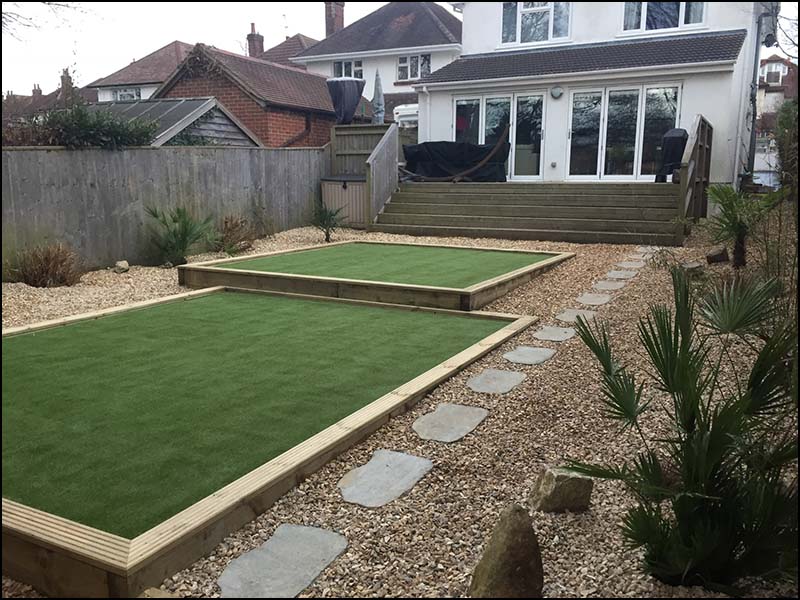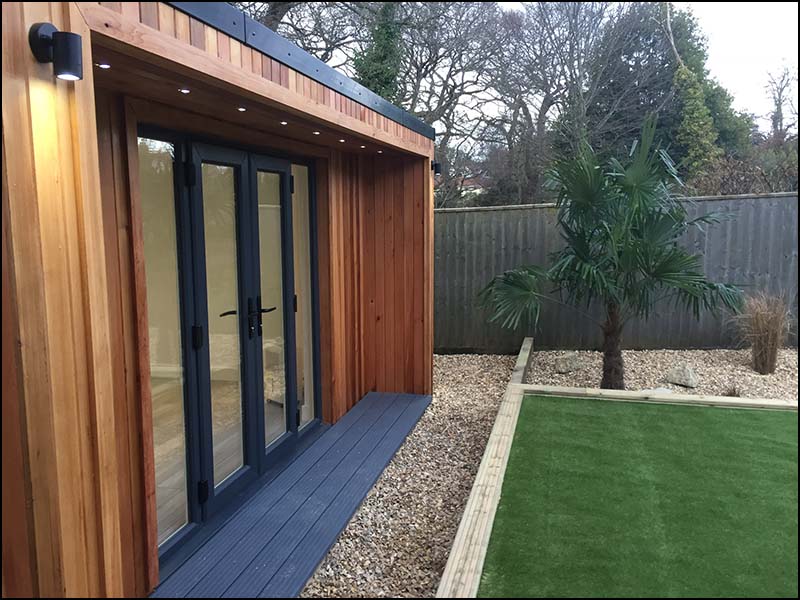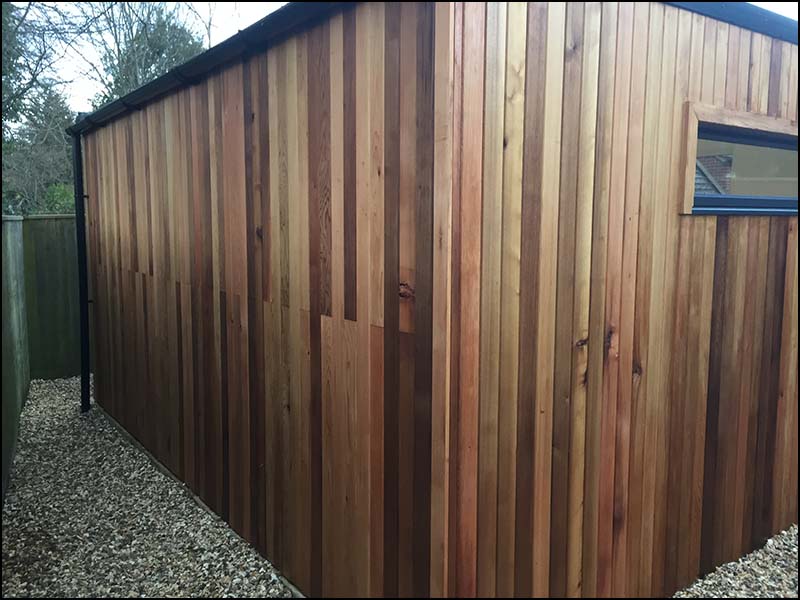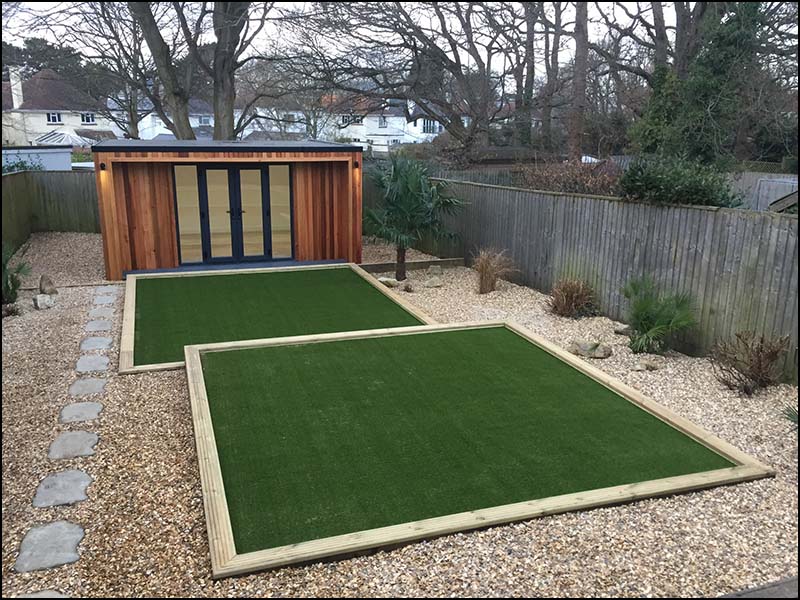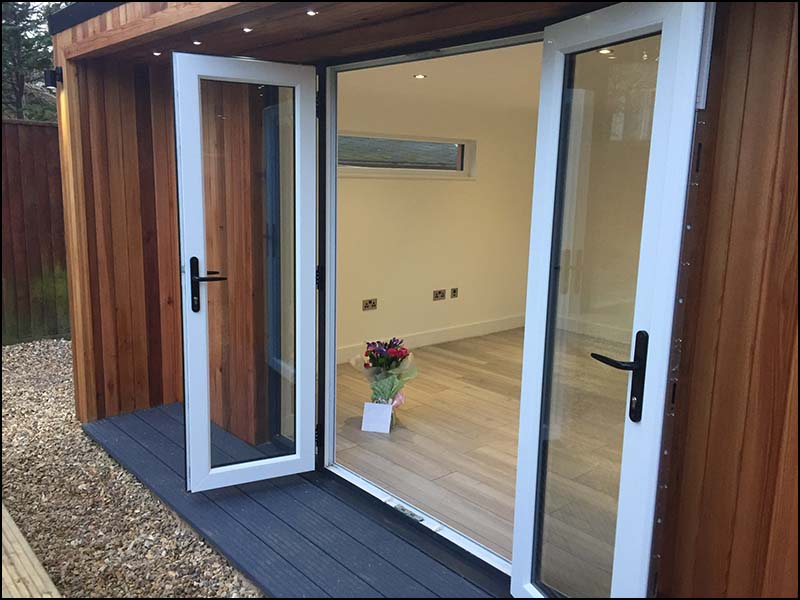 Outdoor Lifestyle Innovations Ltd - Registered Company Number 11036073